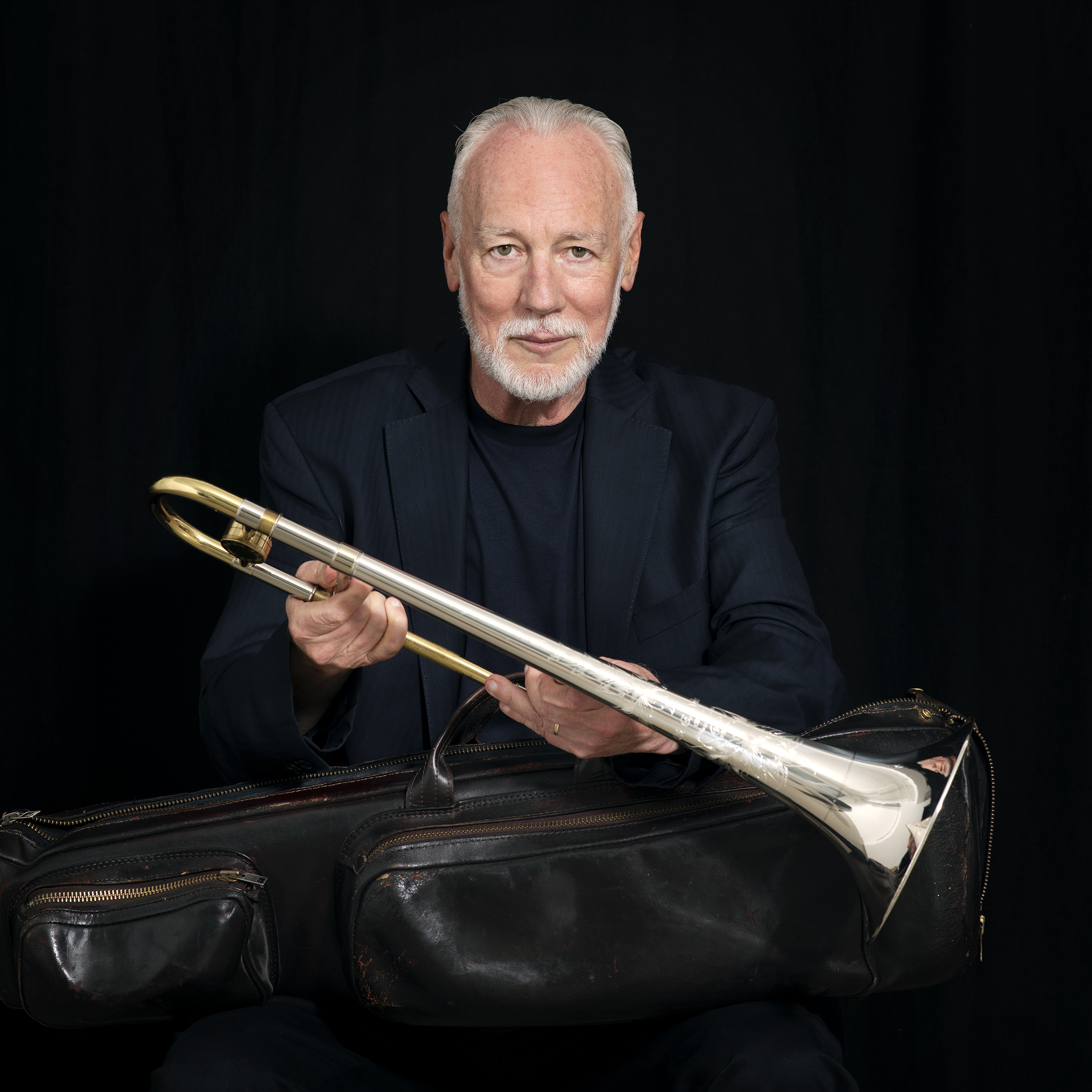 Ed Neumeister (trombone)
"One of the finest of his generation, an underrated giant waiting to be discovered." (Steven Loewy, AllMusicGuide)
"His dynamic voice and spirited work equals that of a significant body of work any artist or patron of the arts can appreciate." (Cicily Janus, The New Face of Jazz, Billboard Books)
"A Living Legend …" (Cicily Janus, The New Face of Jazz, Billboard Books)
Ed Neumeister's profile is the result of long and deep experience. As a performer he has been at the forefront of creative music for more than 40 years developing a unique voice.
Neumeister has five decades of experience on both sides of the Atlantic as an improviser, composer, conductor, bandleader and educator. Born in 1952 and raised in the Bay Area, he was a professional musician by his mid-teens. After a counter-culture sojourn in Amsterdam playing in various jazz bands and digging into music from around the world, he returned to California where he pursued an eclectic muse and absorbed myriad life lessons: from symphony orchestras to strip clubs, from collaborating with Jerry Garcia to backing such vocal stars as Frank Sinatra and Sarah Vaughan. Moving to New York City in 1980 and becoming immersed in a still-active big-band scene, Neumeister was drafted into the Duke Ellington Orchestra as both player and arranger; and at the same time, he was playing alongside the likes of Lovano and Tom Harrell in the Mel Lewis Jazz Orchestra (which would eventually become the Vanguard Jazz Orchestra). After two decades in New York, Neumeister moved to Europe again, serving as a professor for 17 years at the University of Music in Graz, Austria, and working with some of the finest European musicians and Americans touring the continent. He recorded multiple albums there, leading large ensembles and small bands; he also wrote for various jazz ensembles, along with composing classical chamber pieces and large-scale concert works.
After a stint in Los Angeles, where he contributed orchestrations for scores to such films as Inception, The Dark Knight and Sherlock Holmes (as well for the 2012 Academy Awards program), Neumeister returned to the New York area in 2017, settling across the Hudson River in Newark. He has since been active as an educator, teaching at the New School, New York University and the City College of New York, as well as at William Paterson University in New Jersey.